The Book Patch Reviews



| | |
| --- | --- |
| Editor's Overall Rating: | |
| Average User Rating: | |





| | |
| --- | --- |
| Formatting and Design Options: | |
| Promotion and Distribution: | |
| Features: | |
| Ease of Use / Navigation: | |
| Ease of Joining / Registration: | |
| Customer Support: | |
| Value for Money: | |
| Overall Star Rating: | |
PAGE 1: Displaying Reviews 1 - 1 of 1
You need special tools to compete with Lulu.com
28 August 2018
Reviewer: Nickolaus Pacione from Chicago
20 of 39 people found this review helpful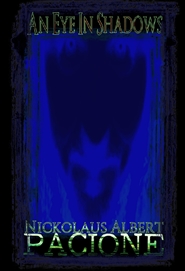 If you have the tools like LibreOffice.org, Docupub.com, and FastStone.org you will be able to create something that knocks around Lulu.com and CreateSpace but a must is pinterest.com and reddit to get the buzz out there. ISBNs are in house or you can bring your own, I brought The Ethereal Gazette: Issue Five , The Ethereal Gazette: Issue Ten, the namesake projects, then my first and third book there. They have been able to crack down on those who create troll accounts as they caught factions impersonating my classmate who is incarcerated. An Eye In Shadows I grabbed a $25.00 ISBN and moved a contact over to there. These tools I suggest and I have the template for anthologies I will teach you how to do that to work with them.
An Eye In Shadows as one sees it was the version with CreateSpace as the second namesake saw ISBNS from a 3rd party where they're based out of Texas, but the hard part is getting the public to shop outside of Amazon.com. Cut the middle man but the thing about some of the covers, don't let Nathan Shumate see these because...
(Read the full review)

In summary, I would recommend The Book Patch to a friend.
Was this review helpful? Yes or No

Read Comments
» Click here to visit TheBookPatch.com
or
« Back to the rest of our Online Book Publishing Reviews
Advertisements