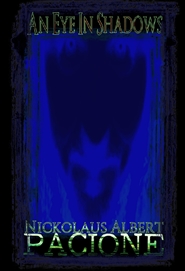 If you have the tools like LibreOffice.org, Docupub.com, and FastStone.org you will be able to create something that knocks around Lulu.com and CreateSpace but a must is pinterest.com and reddit to get the buzz out there. ISBNs are in house or you can bring your own, I brought The Ethereal Gazette: Issue Five , The Ethereal Gazette: Issue Ten, the namesake projects, then my first and third book there. They have been able to crack down on those who create troll accounts as they caught factions impersonating my classmate who is incarcerated. An Eye In Shadows I grabbed a $25.00 ISBN and moved a contact over to there. These tools I suggest and I have the template for anthologies I will teach you how to do that to work with them.
An Eye In Shadows as one sees it was the version with CreateSpace as the second namesake saw ISBNS from a 3rd party where they're based out of Texas, but the hard part is getting the public to shop outside of Amazon.com. Cut the middle man but the thing about some of the covers, don't let Nathan Shumate see these because he will beat on them. Victor and his crew should take in the writers without the ISBNS and do an anthology showcasing them with his artwork being the cover of it. They handle a lot of Angela Hoy's workload and seen a few other Lulu.com refugees going there too. The plus they work with schools to do publications but I wish they beefed up the page count. They're perfect for a $10.00 dreadful -- that's a 190-208 page publication that's 6 x 9 but the costly ones are the higher page counts. This is a plus they're a family business not some corp. who runs you dry and have an addiction to plagiarism.
Victor and Crew allowed me to come to the aid of The Hijab debacle and were researching Veronica Freeman when I said, "This one is high profile, could you find a birthday present padding because she's in your back yard."
Joe and Dave really went above and beyond because like Victor some of my guys were able to be looked up on Wikipedia.org.